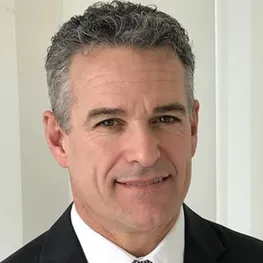 Dr. Miller has been in private family practice since 1991, happily serving Rhode Island and Massachusetts for over 30 years. In 2016, Dr. Miller was excited to offer a New Innovative Drug-Free Treatment Program for Neuropathy. This program has proven to be highly successful in reducing pain, restoring functional capacity and improving his patients' quality of life! With this program, Dr. Miller has witnessed his patients experience the following results: reduced pain, improved balance and stability, sleeping throughout the night without pain, reduced swelling, increased blood flow to the legs and feet, and increased mobility. Patients have reported a decreased dependency on prescription medications.
In addition to his specialty in Neuropathy, Dr. Miller provides expertise in diagnosing and treating varied conditions. His treatment protocols are diversified and customized per patient, based on their presentation, history of onset, symptomatic complaints and examination findings. In the treatment of his patients, Dr. Miller incorporates a variety of spinal and extremity (arms and legs) manipulative techniques, along with soft tissue techniques (massage and specialized stretching), and nutritional supplementation counseling. Adjunctive therapies to enhance the effectiveness of the manipulative techniques may include any combination of the following: hot moist packs, electric stim, infrasonic sound, high speed vibration, state of the art multidiode/multifrequency cold laser therapy and LED light therapy. His goal is to enhance each patient's own potential healing capacity and chance to achieve optimal health---naturally.
Having been certified in the Webster Technique in 2003, Dr. Miller provides treatment for pregnant women throughout all three trimesters of pregnancy. The Webster Technique provides a safe/effective means of allowing a breech fetal presentation (feet first) to turn vertex (head down) without the use of potentially harmful external forces through the abdomen.
After examination, if deemed necessary, patients are promptly referred for diagnostic imaging/testing and/or to a healthcare specialist. Clinical working experience has allowed Dr. Miller to develop an excellent working relationship with a number of highly reputable complimentary healthcare specialists including orthopedic surgeons, neurosurgeons, neurologists, physiatrists, physical therapists and massage therapists. Complimentary specialty referrals may be necessary in certain conditions for the rehabilitation process.
With advanced graduate training in Occupational Biomechanics and certification as an Industrial Injury Prevention Consultant, Dr. Miller has lectured and held classes for numerous companies throughout New England.
In the past, Dr. Miller held regular sessions at Women and Infants Hospital---providing lectures, workshops, and worksite ergonomic evaluations throughout the hospital. Further affiliations with Women and Infants Hospital include receiving staff privileges to treat patients in April, 2002. In 2003, Dr. Miller initiated a volunteer chiropractic treatment program at Women and Infants Hospital, the Women's Primary Care Clinic. This clinic provided chiropractic services for those who could not afford healthcare coverage. The following year, he formed the Hospital Chiropractic Committee, which helped to develop the chiropractic program at the hospital. For over 10 years he served on the Women and Infants Hospital Safe Patient Handling Committee.
In addition to the above mentioned volunteer work, he also volunteered at the Veteran Home in Bristol, RI, served as an AYSO soccer coach for numerous years in East Providence, sponsored the "Courage Award" and served on the Chiropractic Society of Rhode Island Board of Governors in 2007 and 2008.

Dr. Miller's educational background includes; undergraduate studies at the University of Rhode Island, where he graduated with a Bachelor's Degree in Biology; followed by graduate studies at the National College of Chiropractic, where he received a Doctor of Chiropractic Degree. As a means to broaden his clinical knowledge, stay up to date on the latest treatment protocols, and improve his skills to better treat and service his patients, Dr. Miller enjoys regularly attending chiropractic seminars and workshops.

Together with his wife Janet, RN, who has managed the practice since opening in 1991, they have enjoyed raising their 4 children and many pets, welcoming 2 sons-in-law and a beautiful grandson into their family, community service, hiking, traveling and spending time at the beach.